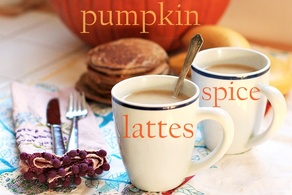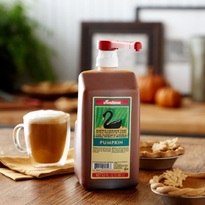 Pumpkin Spice Latte….The Healthful Truth
The fall season is among us. The turning color of leaves, the brisk wind, and the cider mills… and yes, pumpkin spice flavoring. It seems that the pumpkin spice flavors are in all kind of food these days. There was a time I couldn't wait for the pumpkin spice flavors to arrive. I use to yearn for that flavor, especially in a hot drink. When I couldn't get to the coffee shop, I use to purchase the coffee creamers to satisfy my cravings. The Starbucks Pumpkin Spice latte is still a very popular drink and use to be my cup of joe. Boy, that last sentence sounded like I had an addictive habit didn't it?
I purchasing this cup of joe made with the famous pumpkin spice latte last in 2012 and noticed that it had a very bright orange coloring then in years past. My first thought was that the barrister added too much flavoring. I returned the following week to a different Starbucks establishment and purchased another pumpkin spice latte. That latte still had that bright orange color. I looked at it and thought "what is in this coffee that is making it look so orange and artificial". That was the point in my life that made me think twice about what our foods really had in it.
I started researching this pumpkin spice flavoring from Starbucks and found out that there is flavored pumpkin spice syrup added to the latte. That isn't new news because most coffee flavored drinks have flavored syrup added. I wanted to know what was making the latte so orange. I finally found the syrup and the ingredients. The syrup is made by a Fontana. This seems that this is a Starbucks product. They make several flavored syrups. Here are the ingredients:
Ingredients of
Fontana™ Pumpkin Sauce
CONDENSED NONFAT MILK, SUGAR, HIGH FRUCTOSE CORN SYRUP, ANNATO (FOR COLOR), NATURAL AND ARITIFICIAL FLAVORS, CARAMEL COLOR, SALT, POTASSIUM SORBATE (PRESERVATIVE).
The first ingredient you see listed on products is what the product is made of has the most of in it. I was floored to see it was condensed nonfat milk, along with sugar, and high fructose corn syrup to follow. No wonder the latte was so sweet. The sugar and the high fructose corn syrup itself made up for that non-fat that was removed from the condensed milk. Then I saw the color content, Annato. I have never heard of annatto before my research. Here is what I found out
Annatto
, sometimes called
roucou
or
achiote
, is derived from the seeds of the achiote trees of tropical and subtropical regions around the world. The seeds are sourced to produce a carotenoid-based yellow to orange food coloring and flavor.
[1]
In commercial processing, the annatto coloring has been used as coloring in many cheese (e.g cheddar, Gloucester, Red Leicester) and cheese products such as Velveeta, and dairy spreads such as butter and margarine. Annatto can also be used to color a number of non-dairy foods such as rice, custard powder, baked goods, seasonings, processed potatoes, snack food, breakfast cereals, and smoked fish. It has been linked to cases of food-related allergies.
Food coloring from Annatto
The yellow to orange color is produced by the chemical compounds bixin (
Bixin is an apocarotenoid found in annatto, a natural food coloring obtained from the seeds of the achiote tree
) and norbixin (
the carboxylic acid of which bixin is the methyl ester
), which are classified as carotenoids. Annatto seeds contain about 5% pigments, which consist of 70-80% bixin. The fat soluble color in the crude extract is called bixin, which can then be saponified into water soluble norbixin. The more norbixin in an annatto color, the more yellow it is; a higher level of the bixin gives it a more orange shade.
I had my suspicions that there was some artificial flavoring in the pumpkin spice lattes but was even more shocked to see the other chemical compounds that are used in this popular drink. Starbucks is not the only establishment that makes this popular drink. There are many other establishments and companies that offer seasonal flavors in the food they produce, such as …M&Ms, pop tarts, coffee creamers, and yes even vodka. If it wasn't for that bright orange color in my latte, I would have gone on drinking this without a second thought. This event has been an eye opening experience for me. I hope by my blog has done the same.